Procrastination was unavoidable during the first couple of weeks after finishing production on 'MUTE', but as I mentioned in our last blog post, it served a purpose. I'd originally planned to have a week off and then start the rough cut of 'MUTE', but life got in the way. I've been playing catch up with the rough cut since, and I'm now ahead of schedule. The procrastination has been of value though. I've been reading a lot more, discussing future ideas with regular collaborators, including Nathan T.Dean, whose work I recommend everyone check out. In short, the time has reinvigorated me. I'll get back to what the procrastination led to shortly, but more importantly, I've reached the half way point of the rough cut and I'm very pleased with it (something that doesn't happen with rough cuts at all). It's been as surreal editing scenes with no dialogue as it was shooting them though.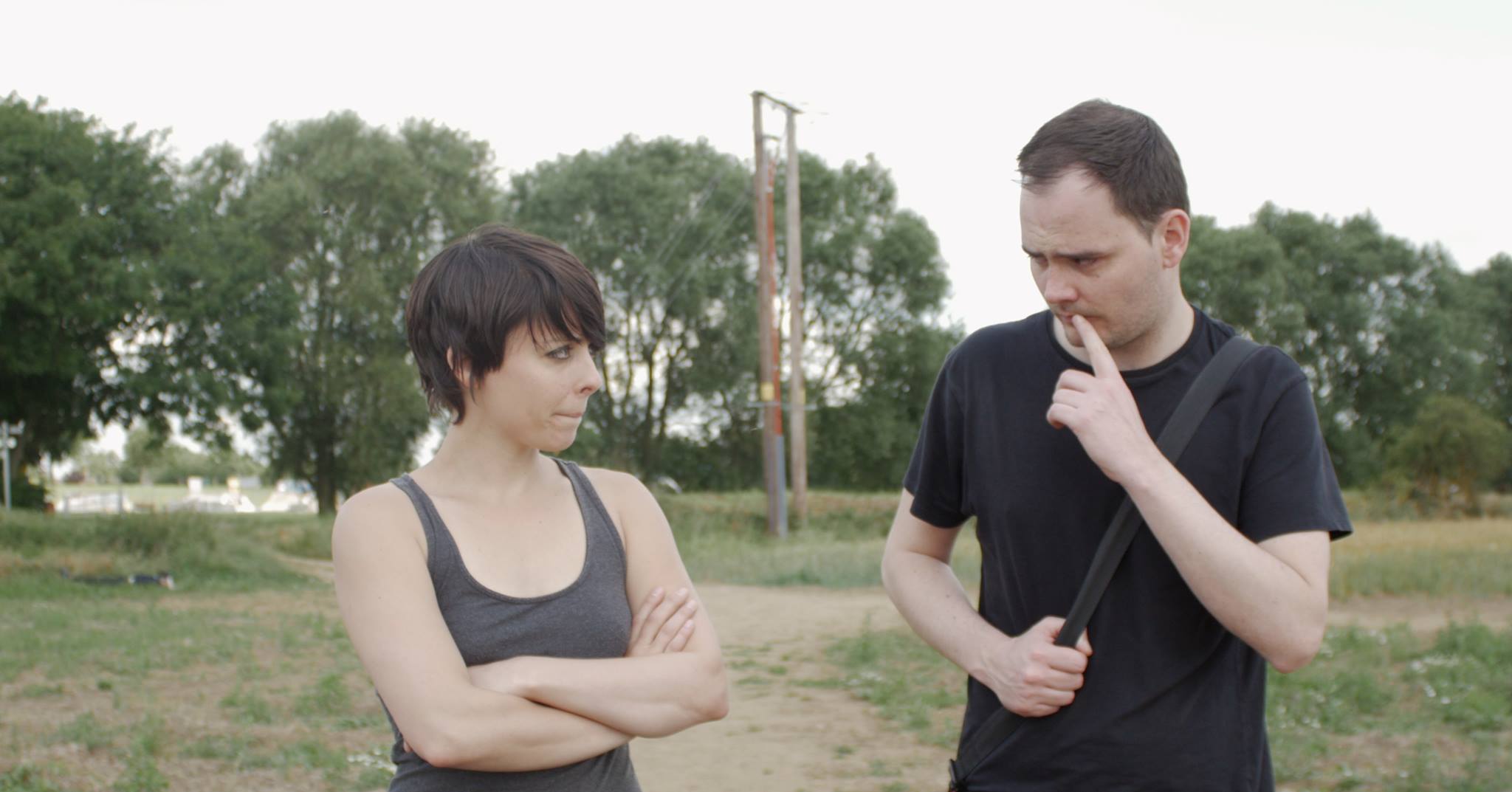 So, back to what else has been happening. I've completed an outline for our next feature film – working title 'COUNTERPOINT'. Set over ten years, it will follow the story of two friends whose lives take very different paths; one the artist (embodying chaos), one the thinker (embodying stability), after one decides to leave their band just before they hit the big time. The various betrayals and strains they put upon each other, and those around them over the years, reach breaking point; and the mysterious figure influencing events throughout only serves to worsen the situation. One day, spent avoiding editing, I wrote the lyrics to an entire album, for the fictitious band's discography. My intention is to write four more albums by the end of the month. The style of the lead characters, and band itself, will be in keeping with self-mythology – so Nick Cave, Tom Waits, Father John Misty (more details to be revealed in the coming months).
We'll be releasing some teaser footage from the film to whet your appetites.