It was the best of times, it was the worst of times…this week. One of the more testing moments of the shoot came at the mid way point. The weather caused delays, and we only have Liam for a set amount of time so rescheduling and swapping days has caused some stress. Though it's hard to tell from (another amazing) behind the scenes video, we were pushed this week.
The Monday saw us get off to a good start with a fairly straightforward office scene. All went smoothly, and to be fair the remainder of the day did also. A lot of mini scenes between Liam and Nikki were the focus and we were hopping from location to location, with only minor delays from the weather, as it started to drizzle a little. We knew though that heavy rain was ahead, and it would definitely impact when and where we could shoot for the rest of the week.
Tuesday, was another day at local club Lola Lo, with lots of extras, some tricky set-ups and few hangovers from the night before as we felt like celebrating being us. We managed to keep to schedule, and then continued the rest of the day back at ours with a few smaller scenes between Nikki and Liam. It started to rain fairly hard but as the day was purely interiors it wouldn't affect us. The issues really hit home when we realised it was going to rain all of Wednesday, and we had planned for that day to be all exterior scenes with Nikki (who we only had for this week, and Liam had to leave Thursday at noon).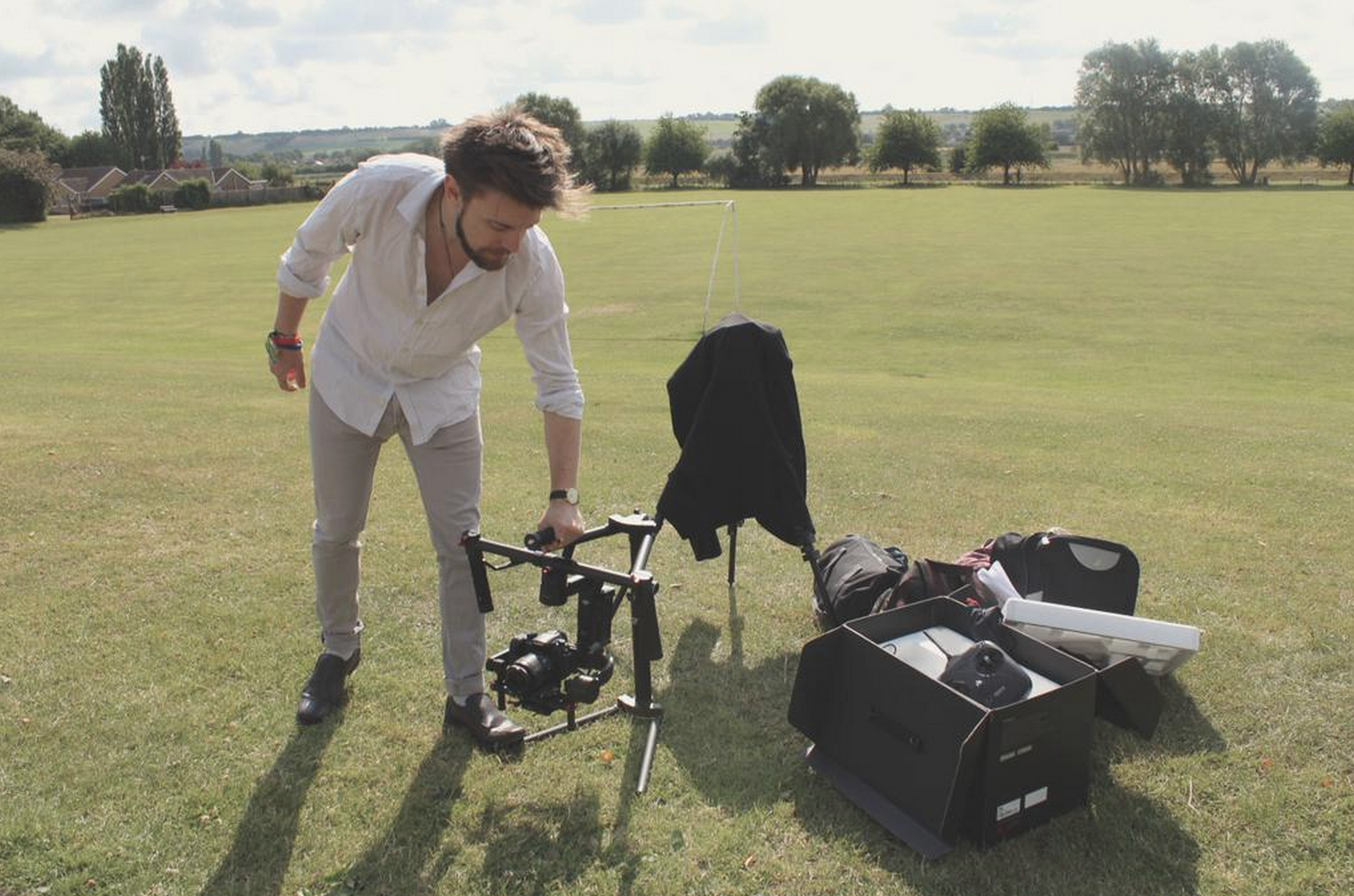 As a result, the stress of trying to ensure everything would get shot at all got in the way for me a little. We planned to shoot the exterior bits between Liam and Nikki early Thursday morning and Liam would rush straight to the station to get his train.
If anything went wrong we wouldn't have any other time to shoot the scenes at all, and the film wouldn't work, as the scenes between the two of them are some of the most important. We spent the day doing two simple scenes which I felt fairly uninspired shooting. Two simple scenes which was back to the 'easy way out' shooting style of two-shot, mid, reverse, which gets dull very quickly. I started to doubt the quality of the film and whether it was going to be good, or even get finished at all. The worst feeling really. It took us eight hours to do two simple scenes which could have been done in three if it weren't for people talking outside, and a few other minor, but regular, sound issues. This shouldn't suggest that we didn't enjoy the day at all though – we hit the manic laugh mid-point of the shoot, and when sound wasn't a problem, corpsing was.
I was so worried that we wouldn't have enough time to ensure we were going to get all we needed on the Thursday morning that I barely slept the night before, and even had nightmares about all the worst case scenarios (that was fun…).
Luckily, the weather held up, and Thursday was beyond good – it was the best day of the shoot for me so far. All exteriors, on a nice, sunny day, and aside from a little shoulder pain from the Ronin again, all we shot was great – especially the final scene we shot between Nikki and Liam, as they knew it would be the last time they would be filming together. There was a great atmosphere on the day, as we shot at a park in Hykeham, near by grandparents house. When the clouds would cover the sun, we were all dancing, and being general idiots. Any doubts, or lows were soon flipped. We were ahead of schedule. A few minor sound issues aside, there was no stress, and we shot some of the best bits so far – reinvigorating me and reminding me why we do this in the first place.