Week Three was an odd one. There was less to shoot in terms of full days but some of the scenes were bigger in terms of importance than previous weeks. Monday saw us back in the TV studio with a few filler moments, in the build-up to a big moment in the film. Lots of good fun between cast members and the students coming along to support us – Morgan Mellor and Declan Godfrey, who have been helpful from day one. In the late afternoon it was a few filler moments to get through and then we were done around 6pm. Considering how manic the first two weeks were this felt strange. I was ominous about how well things were going. We had reached the half-way point and that was something to fear. It's easy to plateau at the mid-way point. Either you're doing great and take it for granted, are doing poorly and lose hope, or things are just getting done as you'd like but you have to remind yourself to keep going, and keep pushing for better. When the pace shifts, and you're working with different groups of actors it can screw you up a little. It can feel like you're making several different mini-films. So instead of the physical and mental exhaustion of previous weeks, this week was one of having to remind ourselves of how good the content of previous weeks had been, what an achievement it had been, and how these mini in-between scenes were necessary, and we couldn't let them be mediocre by breezing through them.
Tuesday we shot all over the place. First in the local arboretum, then the home of the lead character (kindly lent out to us by Shaun Woodgates and Stacey Cross), then later at some nearby warehouses. The scenes couldn't have been any more different. All good fun though, and it was one of those days where time constraints didn't interfere and we were able to enjoy the day for what it was – spending hours creating something, surrounded by people you enjoy being with (the BTS video clearly shows that). I can't say too much about what happened on the day because I don't want to reveal any (big) spoilers.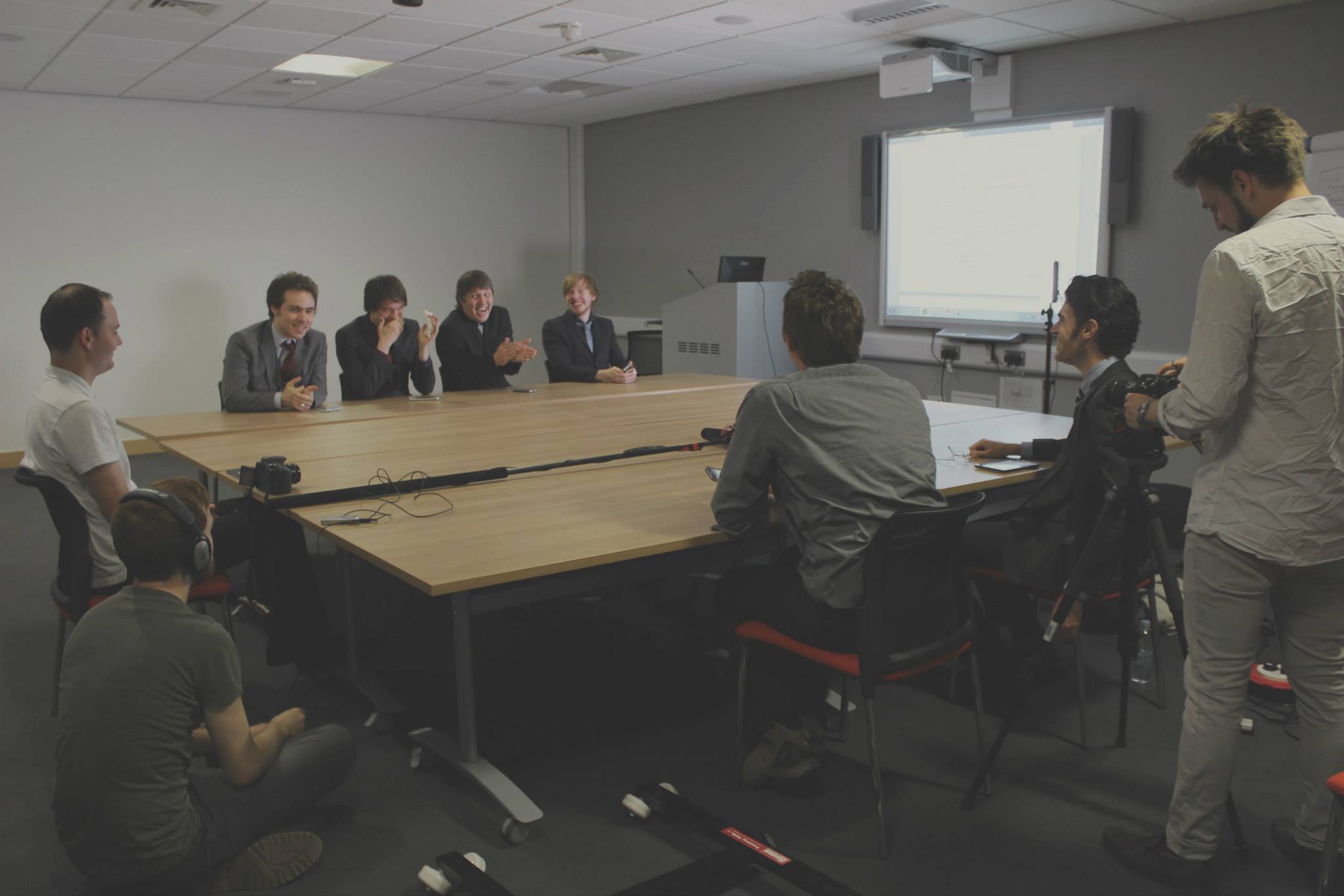 Wednesday was a shift, compared to the first two days. It was a day jam-packed with big scenes, and the time constraints were very much there.  The most amount of actors we've had in one room all shoot. While I thought it would inevitably be tiresome and aggravating to have to micro-direct supporting actors when there were up to five in one shot, it was one of the more rewarding experiences of the film. I usually hate dealing with more than three people in a scene, as I don't feel it gets my full attention. However Wednesday was proof that that isn't always the case. As a result we shot several scenes, which will be darkly comic standouts of the film. The time constraints may have been evident but they never ruined the day. We were all packed up and done before 5pm. Liam had to catch his train back home, so we were done, again, with an evening to spare. This week has been the bigger head-screw because of the free time we have had (I'd prefer to be busy).
It felt like a shorter week as a result, despite the fact that we continued filming on the Thursday. Back, for the first time since Day One of the shoot, was Quandary regular – Charles Cromwell. It was a mixture of catch-up shots that we missed because of the heavy-pressure of day one, and little odds and ends to scatter throughout the film, that we knew we could film to get ahead for the final, full-on week of filming. It was a little tedious at times for all of us as they weren't scenes big enough to get our teeth into, but it's always a pleasure to film with Chas. The day was warm, the atmosphere calm, we got all we needed. Now we just had the final full week, one that could make or break the entire film, left to shoot.